Production
MORO offer seamless production services in Asia. Our unique profile lies in the combination of a stylish European perspective and a strong Asian presence. As a single point of contact we cover the complete production chain to ensure impeccable quality and a smooth and pleasant production experience.
 
Looking for design and development support? Want to switch current operations to a more cost effective country like China? Or scouting for a partner who can complement your own production on special projects? Some of our clients want us to be involved from the very first sketch, where we provide creative input and relevant market research, while others choose only a specific service from our holistic offering. We are MORO and we make sourcing simple.
Design
Development
Delivery
Decide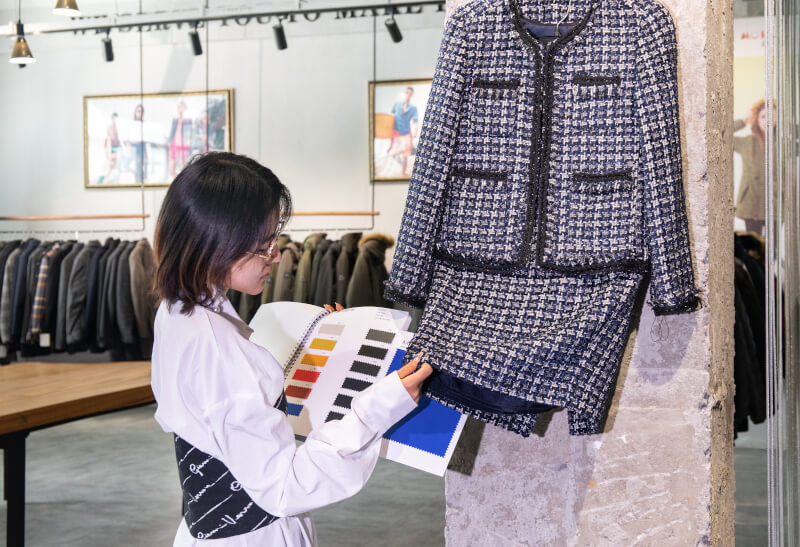 Design
We begin the design process by analysing your target group, the different building blocks of the collection and current garments. then we create a prototype with mood boards or sketches that explain how things will take form in terms of design, color, fit function and grading.
We have the breadth of competence to help you with whichever target group you choose. We work ceaselessly to improve, analyse and do whatever else in necessary to constantly improve the composition of the collection and the properties of the products.
Our goal is find the optimum product for your brand and your customer. All parts of the process are clearly shown and shared with you as our customer
Development
After the collection has been designed , the next stage is production. We work with a number of carefully selected fabric mills and garment making factories in China and where else in Asia, such like Myanmar.
We take care of every phase in the production process and present you with a clear production plan.
This enables you to follow production stage by stage and shows when you can expert samples for inspection and approval.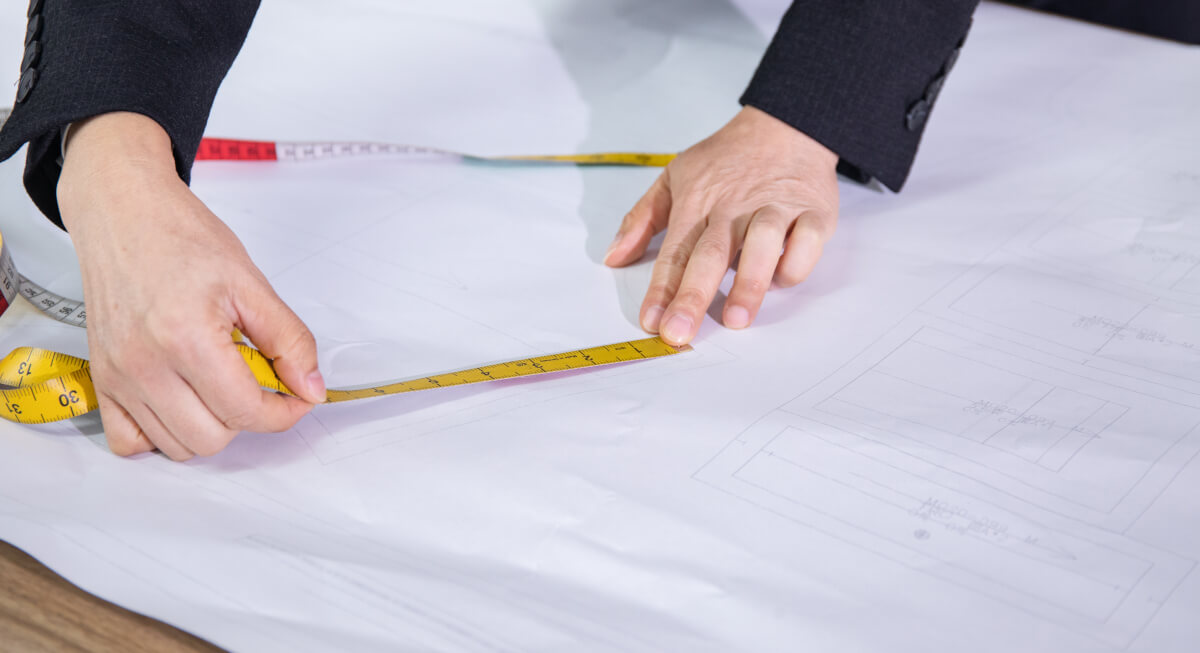 Make sure produce the right product in the right CM factory to the right price. optimize your order and get the most cost effective conditions.
Let's show you the working process in general in Chinese factory and oversea factory below:
Chinese factory located in Henan (West of China), which is Modern intelligent factory, specialized in down/quilted jacket and other outer door as well. With Capacity about 80000pcs/month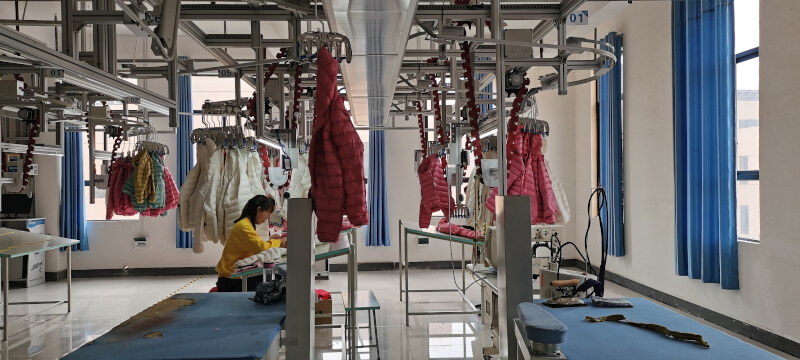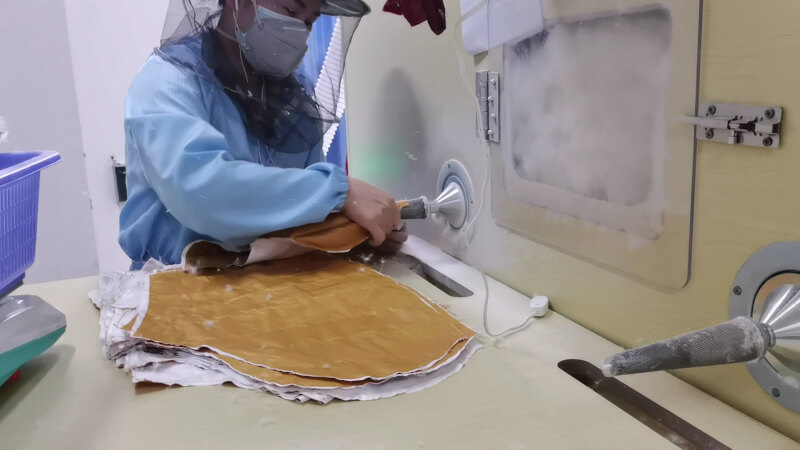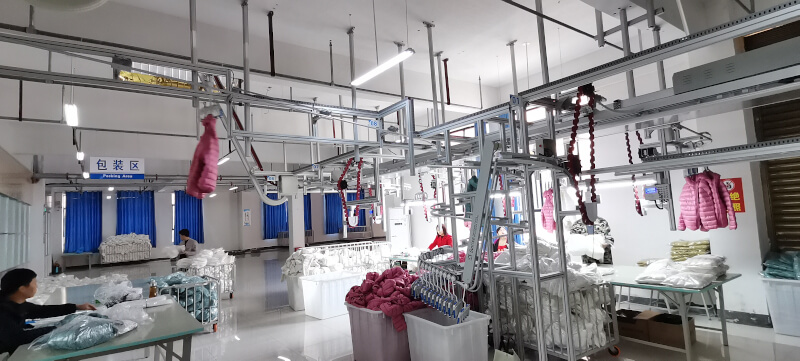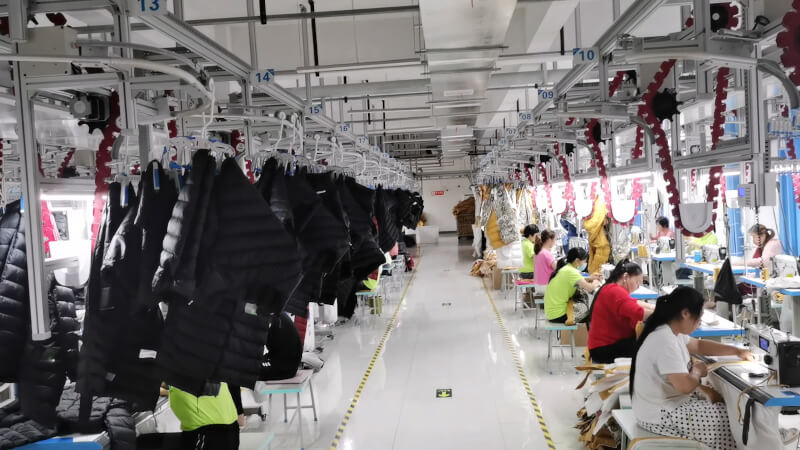 Our overseas factory located in Rangoon Myanmar, which set up on end of 2019, and now with capacity 60000-80000pcs output per month.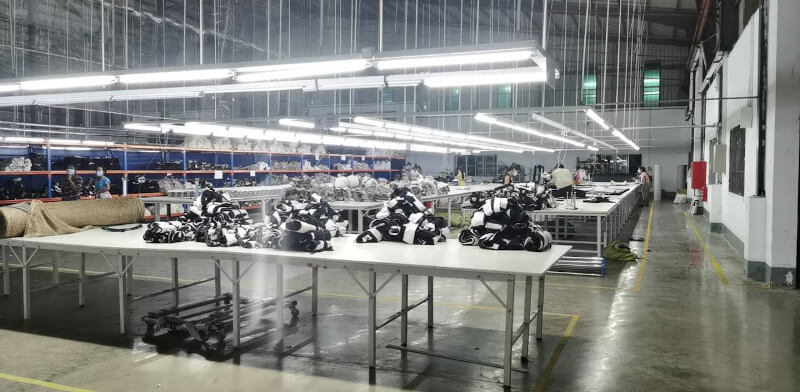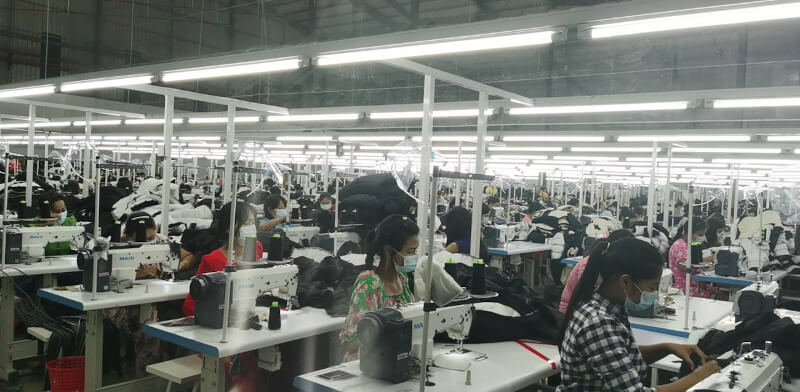 Conclusion with the following know-how and services:
Fashion design advice while ensuring respect for your DNA, your brand's personality and the consistency of your collections;
Support on the choice of fabrics, fittings and accessories;
CAD sketch;
Complete technical packages + measures;
Model making, measurement tables, gradation;
Corrections of samples and models;
Sales samples for sales people.
Optimized Production
Lead times
Average sales sample lead time: 30 to 40 days
Average production lead time: 90 to 120 days
Repeat orders: 40 to 60 days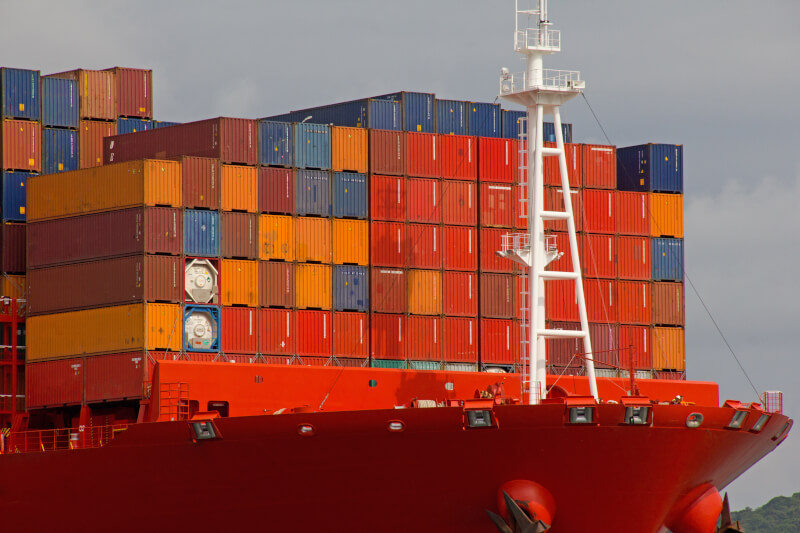 Deliver
Stage three is the delivery of the collection in the manner that you yourself prefer.
Direct from us to a nominated recipient, or via our own distribution terminal Where we offer storage facilities ((under construction) that give you the option to make one or two call-offs.
Decide
We see our production as a cyclical process. The end of one project is the beginning of another.
After the current collection as been delivered, you and we evaluate the project together.
This creates a good basis that serves as the starting point for planning the next joint project.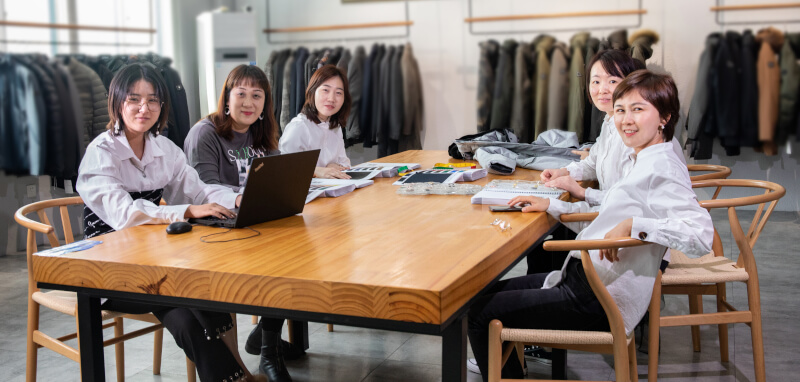 DoMyEssay offers excellent quality papers. DoMyEssay's authors are specialists in their respective fields. They have passed an extensive test. The order papers writers company has strict guidelines that protect your payment information, as well as protect your privacy. Additionally, the service offers the 100% money-back promise. There's no need to be worried in the event that the document is not delivered within the specified time.